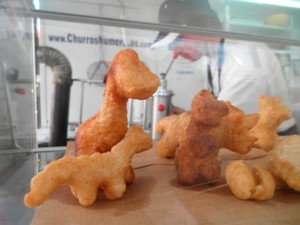 This week in Valencia one of the biggest and most lively festivals in Spain called "Las Fallas" is taking place.
This festival is a celebration to commemorate St. Joseph's Day, the Patron Saint of Carpenters. It is focused around the creation and destruction of giant wood and papier-mâché monuments full of "ninots" (i.e. puppets).
Nowadays, this celebration is in the process of being inscribed by UNESCO on the Representative List of the Intangible Cultural Heritage of Humanity as a "Cultural space of the Valencia Fallas festival'. This List was created under the 2003 Convention for the Safeguarding of the Intangible Cultural Heritage
As UNESCO proclaimed in the 2003 convention, ICH is constantly recreated by communities and groups in response to their environment, their interaction with nature and their history. This means that ICH is constantly evolving with the changing circumstances of those who practice and value this heritage. In some cases, changes in ICH are caused by mobility processes of the bearers of such heritage, in other words, due to migration flows in the community that maintain such cultural heritage.
As somebody who was born in Valencia and spent most of my days there, I have been able to witness the evolution of this festival in the context of intense immigration. For example, the combined effect of the Spanish economic growth in the mid-nineties and the historical bonds with Latinoamerica increased the influx of Latin American people to Spain. From this time onwards one can see during the week of the festival, pupils from these countries making puppets (ninots) to be placed at the schools` Fallas monuments. In addition at the street stands selling the typical snack for this festival (buñuelos), one can see how Latinoamericans are now preparing them.
Another example of migration flow was due to the Eurozone Crisis between 2008-2012/13 which forced many skilled Valencian students to leave their homeland (emigration). Consequently you can see fewer younger locals participating in the festival's traditional costumed parades.
Under no circumstances should these examples necessarily be read as "cause and effect" relation as there is no empirical evidence, but merely to point out signs of correlation and trends for future research.
Some of the first questions for analysing the relationship between the transmission of traditional and cultural practices and migration might be: how are these changes being shaped by the 'bearers' of the Fallas festival in Valencia? Does it affect the celebration of this festival?
Apart from the positive and negative impacts of migration on the transmission and continuity of ICH manifestantions and practices, there is one aspect that especially attracts my attention. This is the current migratory flow in Valencia and its implications on the 'authentic' nature of the Fallas festival.
"Authenticity" in tangible cultural heritage is a defining characteristic. However, this term specifically applied to intangible cultural heritage is not relevant at all. ICH is about reinterpreting the past with the purposes of the present.
What defines ICH is the way in which that "interpretation of the past with the purpose of the present" serves communities, groups and, in some cases, individuals. Because of this, the bearers of a given cultural expression or practice are keeping that alive and passing on to future generations.
ICH can serve communities in different ways: by providing people with a sense of identity and continuity; by helping communities to cope with a changing environment (when these cultural expressions are referring to age-old ways of managing natural resources) and by providing income to the community as a tourism resource.
If authenticity is deemed to be a value of a given ICH manifestation, then initially, that value should be recognized by the community that practice that ICH sample. Secondly, it should be defined as "community self-esteem and pride". Thirdly, it should be described as the value for those who practice that sample of cultural heritage and give them a sense of identity and continuity necessary for their self-esteem and pride as a community. On these grounds, authenticity could be equivalent to "community self-identification".
Alternatively, if one is asking if the authentic value of ICH is affected in a context of intense immigration, one should determine which one of the following dimensions of impact to focus on:
a)    The "tangible attributes of ICH" such as songs, dances, special clothing, processions, special food in a traditional festival, or
b)    The "symbolic values of ICH", that is, the narratives and meanings transmitted and created in the minds of the bearers of such heritage